Future Collect artist Emii Alrai has been researching for her new commission across the UK. Here she tells us of her journey to Scotland with curator-in-training Amber Li as well as drawing inspiration from Yorkshire and St Ives, both places known for Barbara Hepworth's' engagement with the landscape.
"Me and Amber Li traveled to Lybster, in the East Coast of Scotland, 40 mins away from John O' Groats to visit North Lands Creative, who are an incredible team of glassblowers pushing glass outside of its limits. Our plan was to visit North Lands and then travel to John O' Groats to reach the most Northern part of the UK. Unfortunately (or in many ways, fortunately) found ourselves in the middle of Storm Arwen, and spent a very dreamlike few days trapped in Lybster with two other artists, Fionn Duffy, whose research practice is dealing with origins of glass making and kelp collecting to make ancient glass, and Laura Quinn, who is an incredible glass artist. Having those days in a lodge in Lybster, shared with wonderful people and beating snowstorms I feel added depth to the conversations around glass, foraging, landscape. We couldn't make it to John O' Groats due to the likelihood of being blown over the cliff edge, but hope to visit when producing glass work for the commission in February. Here is a pic of us on the day we were able to travel back to the lowlands and a pic of some plants growing in the landscape of Lybster Harbor.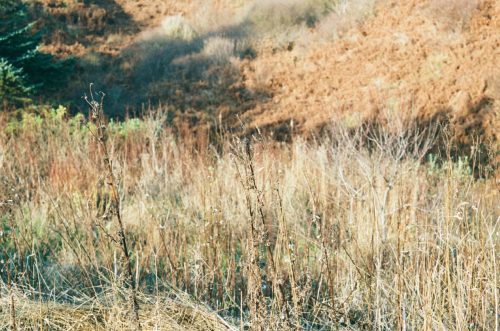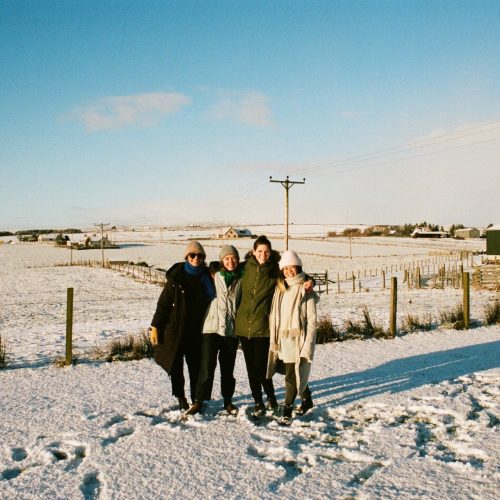 The second leg of traveling happened last week, where I visited St Ives to see Hepworth's studio, the Bernard Leach pottery but mainly to visit Lands End and the Lizard. There is something about this project which has somehow brought into meaning the  journey of visiting the ends of this island. I'm still thinking about its significance in terms of ideas around plants, literal journeys, finding a way to make two ends meet in the middle. I had never traveled that far either, and to be held in landscapes which place themselves as severs, seems like it will play a big part of the commission. Here are some pics of the trip to the Southern end of the island.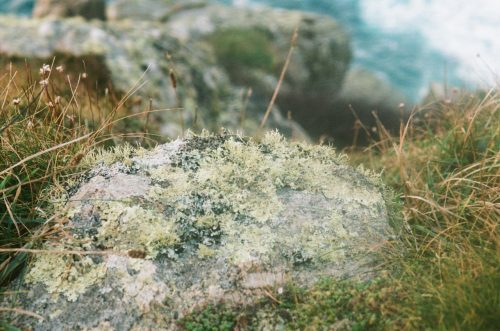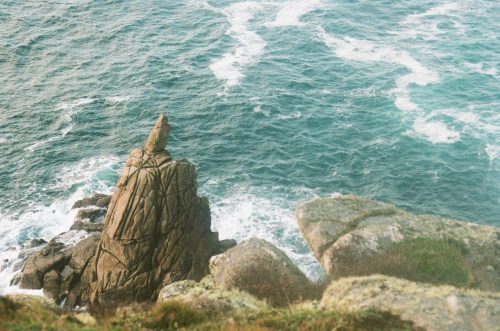 Okay last wax lyrical. Before going to St Ives, I went to the Hepworth to look at some works in the collection on the database, and found 3 drawings from the Gott Collection referencing three standing stones located in Boroughbridge in North Yorkshire, called the Devil's Arrows. I took a trip with a friend to visit these stones, one of which is the second tallest monolith in the UK. They were so MAD, I can't describe how eerie and incredible they were. Legend has it that the Devil was mad at the town next door and fired his arrows from his roasting hell, but missed and they erupted in a field in Boroughbridge.
There is something about the way the fissures are scored so deeply and intentionally in the stone that created an environment for nature to be hosted, to grow in crazy colour, to mark time. I found it wild being in Hepworth's garden and studio in St Ives, where I feel like I got slapped across the face with how truly incredible Barbara's work is (having always liked it, but not really super connected to it past a large appreciation for her textures). I had a cry in the garden lol which felt very cathartic and nice, and was stunned by how she was able to almost foresee time itself, playing with modes of the past, present and future, allowing dirt and debris, growth and moss to find a home there. Anyway lol, here is a pic of one of the Devil's Arrows, and a pic I took of a waterlogged sculpture in Hepworth's garden."