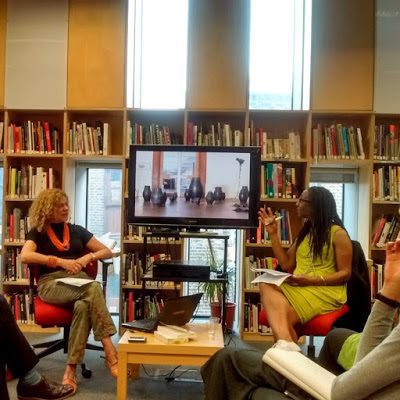 The artist Susan Stockwell engaged the library audience with a revealing insight into her art practice at our Clothes Cloth and Culture Group event last week. Susan's work is concerned with ecology, geo-politics, mapping, trade and history. She talked with Dr Christine Shaw-Checinska about the notion of 'the creative spirit'; how 'Eureka' moments of inspiration are sparked by the process of making. In a practice informed by research into the materials she chooses, such as rubber and tea, Susan's work makes connections to their historical, economic and social meanings.
If you missed the event, you can read more on our
webpage
and listen to an audio recording of the conversation- streamed below.