In 1967, Debord proposed that social modern life is being replaced with its representation and is the 'historical moment at which the commodity completes its colonization of social life.'
Debord, Guy (1994) thesis 42.
The Hyper- Image
I have been thinking about Debord's writings in relation to taking photographs, photographers work, the technology and what I call the hyper-image. Extreme and formulaic compositions, overly dramatic intensities of colour and light, the impetus to take the most spectacular events and scenes. The hyper-image is being sought after, published, commented on and distributed online by those who take them (vanity distribution), those who think they will sell and attract, and those who re-circulate them for being 'cool'. The intense, dramatic, uncanny, weird, spectacularly beautiful or shocking image is normalised into the everyday visual experience of the world. It is as if photography has become an extreme sport or an extreme game of hunting. Perhaps it is as a result of photographers' having such overly sophisticated technology in their hands, or simply the response to the hyperrealism of the movies – 3D, 4D, 5D.
So it is in wonderment and horror that I consume these unrelenting and heightened, fetishised images. Whether the horrifying images of the conflict between Gaza and Israel with dramatic lighting and almost painterly composition, or the quirky imagery of dancers in situ published in our 'free commuter newspaper' – reduced somewhat by the banal subtitle A Celebration of Joy In The Everyday. Speaking of visuals that I consider of a different kind and motivation, over the last few visits to the SH library, I have begun looking through the catalogued material from Iniva audio-visual archive in the three drawers at the back of the room. There are some wonderful historical references to be drawn upon of work that Iniva has instigated, been associated with, been involved in or simply felt that the work needed to be in the archive/library as a resource. Ironically I am distracted by the surface and flickering imagery as I play them. The poor quality VHS tapes is exaggerated on the slick LCD flat screen. Poor technology aside, the visual works are still stunning and pertinent. Works by Gurinder Chada, Martina Attile, Monika Dutta, Flow Motion amongst others throw up the underlying ongoing concern that motivates my re-visitations to older works and resources of this kind. I can't help but recall Henry Louis Gates giving the Rivington Place lecture (2010) when he spoke about the importance of institutions, building and legacy. Not only is it the only way to counteract hegemonic tendencies that exclude and marginalise, but also provides no excuse for the next generation not to have sight of such works, efforts, discussions and no excuse for scholars, teachers, educators to be referring to such works in the future.
Reflecting on historical moment and the visual leads me to comment on Obama winning the election. Whatever you might think of what the country stands for, the US folk have been progressive enough to return an African American to the Presidency in this climate and at this moment. He has everything to gain and nothing to lose now. And such an astute speech often championing difference, dignity and compassion over and above the predictable Presidential rhetoric –
How often do politicians remind us that they are thinking beyond their own career to speak of:
'Arguments we have are a mark of our liberty… open to the dreams of an immigrants daughter… [and] when we accept certain obligations to one another and the future generations… President Obama's acceptance speech, Chicago – 6th November 2012.
And so I reflect on the complexity and interrelationship between social and cultural politics and visual art that is embedded in the Stuart Hall Library. And some of the great works that still continue to be made as continued works to those I view including: The Unfinished Conversation, at the Liverpool biennial (2012) by John Akomfrah, commissioned by Autograph ABP; I reflect on my meeting yesterday with Alanna Lockward at Rivington Place and her Art Labour Archives as curator, cultural activist and commentator on citizenship, race and Caribbean art.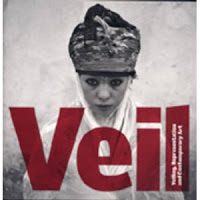 And Sonia Hope and I finally managed to finalise a date and a pre-xmas event for a discussion of work by artists Martina Attile and Zineb Sedira. The evening will be based on screening extracts from Dreaming Rivers (1998) and the video artwork Silent Sight (2000) and discussed within the context of writings on Attile and Sedira's works.
Moving Images: Dreams, Sights and Memory in SH Library @ Rivington Place, Thursday 13th December 2012 from 6:30.