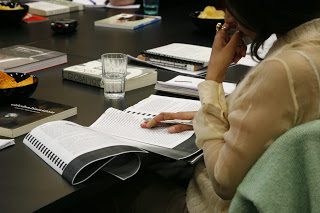 Iniva is undertaking research into the possibility of creating online learning resources from the Stuart Hall Library archive, relating to contemporary visual arts for students. We are gathering information and opinions from librarians working in schools, and in the further and higher education sectors. We would be grateful if you could complete this questionnaire. The information you provide will inform our decisions about this project.
http://www.surveymonkey.com/s/Y5GPP32
The questionnaire is compiled by Iniva's Head of Development, Paddy Chatterton.
The deadline for completion is Wednesday 14 November 2012.
Thank you for your contribution.