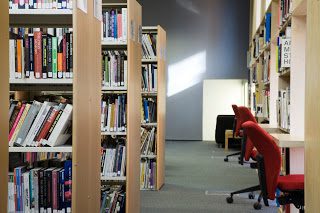 The Library is closing for a week in September to undertake essential Library housekeeping work, and the Library team are looking for volunteers to help.
This is an opportunity for:
– those with an interest in libraries
– pre-library school applicants to acquire basic Library skills
– Library professionals to maintain their skills
You will gain valuable insights into how a special Library collection is managed and organised by working on tasks including:
– Shelf tidying
– Journals and zines processing
– Basic catalogue work
– Collection care
Professional Library qualifications are not essential, but knowledge of how to use a Library and searching catalogues is required. You will need to be available for at least three days between Monday 3 and Friday 7 September, 10.30-4.30.
Lunch and travel expenses will be reimbursed.
Please email your CV to Sonia Hope, Library Manager explaining why you would like to volunteer at the Stuart Hall Library.
Closing date: Friday 10 August.
Informal meetings to be held week beginning 13 August.