Sheela Gowda has been nominated for the Artes Mundi prize this year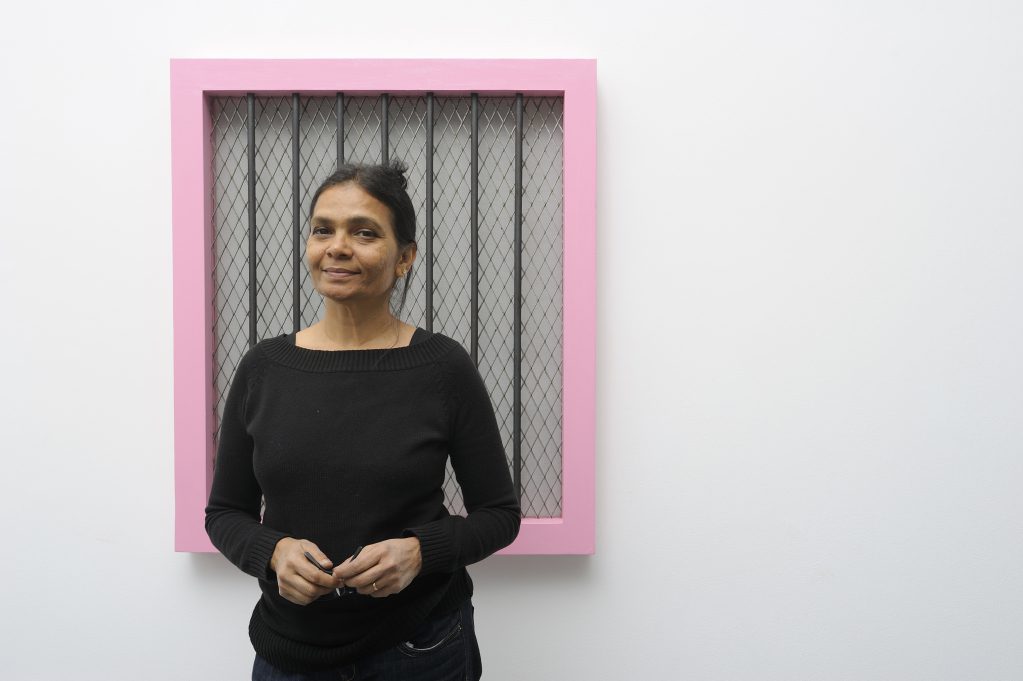 Sheela Gowda is noiminated for this year's Artes Mundi art prize alongside Miriam Bäckström (Sweden), Tania Bruguera (Cuba), Phil Collins (England), Teresa Margolles (Mexico), Darius Mikšys (Lithuania) and Apolonija Šušteršič (Slovenia). Find out more about the prize this year.
Initially trained as a painter, since the 1990s Sheela Gowda has increasingly developed a sculptural and installation practice that explores how materials can make specific reference to the social and cultural context of India. She is known for creating large-scale sculptural installations which take everyday materials as the starting point and for works that combine abstract forms with references to society.
Gowda's use of unconventional materials is a highly evocative element of her practice, where the tactile qualities of thread, hair, traditional dyes, pattern and weaving, bring the viewer's attention to a meaning that transposes these elements into social objects and practices located within a network of production and distribution, framed in relation to India's socio-political legacy.
In 2011 she had her first UK solo exhibition, Therein & Besides, at Iniva at Rivington Place. For the show she created a new large scale installation, of all people,  made up of thousands of wooden chips, roughly carved by craftsmen into votive objects.
They formed part of a composition of larger frames and doors painted emerald green, peppermint, pink and off-white which also reveal the marks of weathering and infestation by insects. Moving through this environment, the viewer is invited to recalibrate their experience of the work from a number of different heights and perspectives.
Collateral was made by rolling, arranging and burning incense on mesh frames to produce intricate patterns. This sculpture of ash has a fragmented and broken appearance which suggests a landscape ravaged by war.