Stuart Hall Library reading group discussion post. Thursday 10th March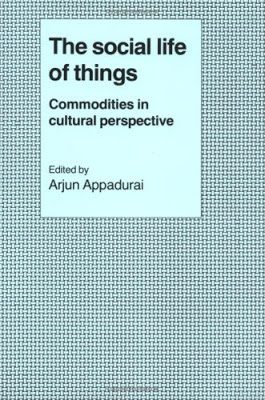 Kopytoff, Igor 'The cultural biography of things: commodification as process' in Arjun Appadurai (ed.) The social life of things: commodities in cultural perspective. Cambridge UP, 1986 (reprint 2003), pp. 64-91
Thanks to everyone that attended this month's reading group discussion. For those unable to attend a recording of the discussion is now available via the library website
here
. You can also listen to recordings of all our previous reading group discussions and download a copy of suggested reading materials.
Key questions and points for discussion

What did you think of the text – any initial thoughts?

Koytoff defines commodity as 'an item with use value that also has exchange value' p.64 – do you agree?

According to Kopytoff, commodities are subject to value judgements and are also subject to historical cultural shifts in value. They are also subject to classification and taxonomic practices. (p.64;70)

Commodities and people are viewed as being at either end of a continuum, but individiuals have and continue to be 'commoditized'/commodified under the term slavery.

P.65 Kopytoff's description of enslavement asserts that the processes of commoditization of an individual are short and occur at the early stages of enslavement: individuals 'acquire a new social identity'.

Questionable as to whether a slave has a social identity, as commodification leads to dehumanisation, etc. Perhaps a further question to ask is what differentiates a 'free' human being from a commodity.

P.66 'In doing the biography of a thing, one would ask […]: what, sociologically, are the biographical possibilities inherent in its status[…]? Where does the thing come from and who made it? What has been its career so far[…]?

P.69 Is 'saleability', as Kopytoff state, 'the defining factor of a commodity in the West'?

P.69. Kopytoff notes differences in other societies where commodification and exchange may be based on 'gift giving' or 'relations of reciprocity'

P.68 Kopytoff states that commodities area a 'universal cultural phenomenon', that 'exchange' is a 'universal feature of human social life[…]'

P.73 'Commoditization as becoming', an ongoing process of 'expansion' and 'diversification', plus the availability of more items for exchange, for example Apple's multiple versions of similar products.

Is it possible for art making/practice/the artists to avoid commodification and systems of exchange?

P.90. Kopytoff characterises the identity and status of things as 'uncertain' and shifting. Does this mean that our 'value'/status/rights as human beings shift?
Next meeting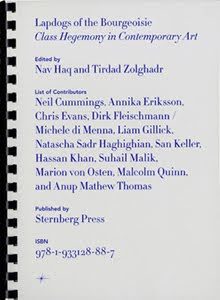 Our next reading group will take place Thursday April 14th. We will be reading Malik, Suhail. 'We gonna pop a cap(ital) in your (cl)ass: Karl Marx's Capital volume III' in Nav HAq and Tirdad Zolghadr (eds.) Lapdogs of the bourgeoisie: class hegemony in contemporary art. Sternberg Press, 2007. pp.53-68.
A copy of the text can be found in the Stuart Hall Library. To find out more about the reading group or to reserve a place please email the library library@iniva.org