Stuart Hall Library Reading Group discussion post. Thursday 11th November 2010
Archive Fever: photography between history and the monument. By Okwui Enwezor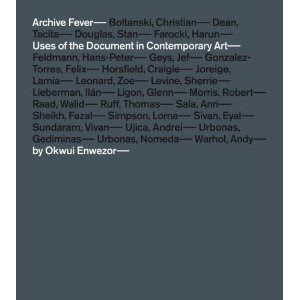 Thanks to everyone that attended last night's reading group session, it was a fascinating discussion and it was great to hear everyone's input. For those unable to attend, an audio recording of the discussion is now available here.
We would like to continue these discussions online giving those who were unable to attend a chance to add their thoughts to the discussion or respond to some of the ideas discussed last night. For those that were able to attend we hope that you make use of this blog to expand on these discussions.
Key questions for discussion
This month's text is the introductory chapter to the exhibition catalogue Archive Fever: uses of the document in contemporary art. It was published in conjunction with the exhibition of the same name, curated by Okwui Enwezor and held at the International Center for Photography, New York from January 18th to May 4th 2008. Archive Fever presented works by contemporary artists who use archival documents to rethink the meaning of identity, history, memory, and loss.
Artists include: Christian Boltanski, Tacita Dean, Stan Douglas, Harun Farocki, Hans-Peter Feldmann, Jef Geys, Felix Gonzalez-Torres, Craigie Horsfield, Lamia Joreige, Sherrie Levine, Zoe Leonard, Ilan Liebermann, Glenn Ligon, Robert Morris, Walid Raad*, Thomas Ruff, Anri Sala, Fazal Sheikh, Lorna Simpson, Eyal Sivan, Vivan Sundaram, Andrei Ujica, Gediminais, Nomeda Urbonas, and Andy Warhol.
* Walid Raad has a show on at the Whitechapel Gallery, Miraculous Beginnings, from October until 2 January 2011.
What did you think of the text?
Can an archive like Iniva's, which documents the work of new and emerging artists, be categorised as 'counter-archive' to, for example the archive, the Tate?
Can your own personal archive (of photos, letters, Facebook account, etc) be described as a 'counter archive'? Does it leave traces and evidence of you as person beyond the memories of others?
Uses of the archive as tools of social and political control: p.13 Enwezor refers to Alphonse Bertillon's police archives in Paris, & his images of the 'criminal type', and Francis Galton's use of photography in his eugenics project – using images to wield power. This relates directly to Autograph's WEB Du Bois exhibition at Rivington Place, in which Du Bois is emphasising 'the human' in black people, using some of Galton's methods of 'types', but for the opposite reasons.
Summary of discussion
Below is a summary of points raised during the reading group discussion:
The idea of the archive is positioned as objective, a collection of statements rather than judgments but is this true? Important to question who has created or controls the 'archive'.
Exploring comparisons between photography and the archive. Is a photograph an archive/archival document? How are archives used as a form of social control in shaping the understanding of history and contemporary thinking?
As photography and all forms of information are subject to manipulation how far can photography be considered an archive? What is the relationship between memory and archive? Do archives lie?
Is everything worthy of being archived? Does the act of archiving an object or piece of information legitimise and validate its worth?
Is the book itself an archive/document of the exhibition?
To take part in the discussion please leave your thoughts and response in the comments below. We welcome all opinions and discussions, please feel free to respond to any of the key points as well as elaborating on your own thoughts and ideas.
Next Meeting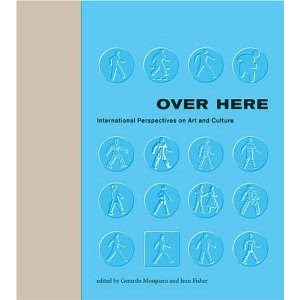 Our next reading group meeting will take place Thursday 9th December. We will be reading Vidal, Carlos. 'Globalization or endless fragmentation? Through the shadow of contradictions,' in Gerardo Mosquera and Jean Fisher (eds.) Over here: International perspectives on art and culture. MIT Press, 2004.
To reserve your place please contact us library@iniva.org
We are also keen to hear your thoughts on possible outcomes of the reading group. If you are interested in writing papers, taking part in a library symposium, or have any other ideas regarding possible outcomes then please let us know.