Stuart Hall Library Reading Group discussion post. Thursday 14th October
Mercer, Kobena. 'Diaspora didn't happen in a day: reflections on aesthetics and time', in R. Victoria Arana (ed.) Black British aesthetics today. Cambridge Scholars, 2007.
Online participation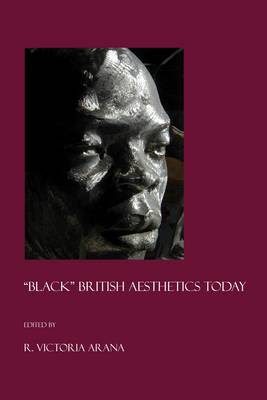 We received an overwhelming response to the news that we were starting a Stuart Hall Library reading group, and last night saw our very first meeting. We would like to thank everyone that attended and participated in the discussions, and we hope that many of you return for future meetings.Each month there will be an opportunity for you to take part in our online discussion posts allowing those unable to attend a chance to participate online. And for those that did attend, this is also a space for you to continue some of the discussions that took place within the meeting. Each month we will post a summary of the key discussion points as well as opening up questions to stimulate debate. Please feel free to join in with your thoughts and ideas as well as links to other online materials, artists, cultural events as part of your response.Key questions for discussion
During the meeting we asked a series of questions to structure the discussion:
Firstly, what did the group think of the text?
Over the past decade or two, or since the symposium in 2006, do you feel there have been significant changes in the way we think about contemporary art and also changes in the way we think about cultural diversity?
p.69 How do you feel about 'institutionalisation' of the arts? Does it provide a platform?
p.76 Has there been a shift in critical analysis from emphasis on the aesthetic to cultural policies?
p.78 Is 'institutionalisation' equivalent to 'commodification'?
p.78 Kobena Mercer states, 'The art history of the black diaspora is still an 'undiscovered country'. Are there any examples of contemporary research taking place in black British and other 'non-mainstream' visual art?
Summary of discussion
Kobena Mercer's essay is very relevant to the questions that Iniva is asking itself now, such as defining and exploring what cultural diversity means in relation to visual art. What happens when recent art is institutionalised? What is Iniva for?
Below is a summary of points raised during last night's meeting:
Interesting vocabulary used in that 'Black Britishness' and British Blackness' follow each other throughout, how do we define this?
The notion of 'Post Black' is ultimately as problematic now as it was at the time of writing. 'Post' assumes that the past is a fixed defined concept that can be agreed upon.
Assuming that this isn't a level playing field and assuming that the goalposts are moved each time, is it possible to create another playing field or is it more important to address the current state of play?
Are issues of cultural identity used to a certain extent to achieve international acclaim? There is an element of self exoticisation as cultural identity is merchandised. Can this help others achieve?
The western canon of art histories overshadow the invisible art histories. Can those in the spotlight help make those non traditional histories visible? Art education at all levels is responsible for maintaining the Eurocentric canon of art history. What about international histories and art education, how does this differ?
As an arts practitioner you can feel silenced by your surroundings, your peers, and by academic hierarchies as issues of cultural identity and difference prevent certain conversations. It's a way of avoiding the topic.
Noting the shift away of artists who don't want to focus their work on identity politics or be defined (by others and by themselves) in terms of cultural identity. Is this self censorship or an attempt to demand autonomy as a practicing artist?
'Diaspora didn't happen in a day' seems a positive note as the essay concludes, as we tend to always look back and reflect on what has already happened, but this implies it is more of an ongoing process.
Leave your comments
To take part in the discussion please leave your thoughts and response in the comments below. We welcome all opinions and discussions, please feel free to respond to some of the key points and questions listed above, as well as elaborating on your own examples and ideas.
Next meeting
Our next reading group will take place Thursday 11th November 6:00-7:30pm. We will be reading Enwezor, Okwui. 'Archive fever: photography between history and the monument', in Okwui Enwezor Archive fever: uses of the document in contemporary art.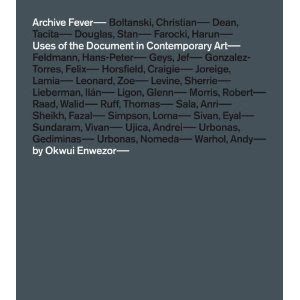 To reserve your place please email the library:
library@iniva.org
As this was our first reading group we are also very interested to hear your ideas on how you would like the reading group to progress. If you have any suggested texts for the reading group then please let us know either by
emailing us
or suggesting texts in the comments below.
We are also keen to hear your thoughts on possible outcomes of the group. If you have any interest in writing papers, taking part in a library symposium, or have any other ideas regarding possible outcomes then please let us know.