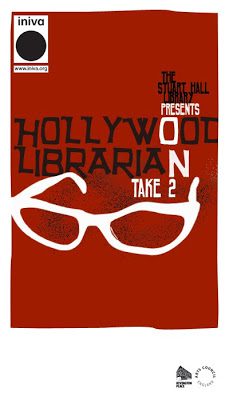 I am pleased to announce that Hollywood Librarian: Take 2 will be our second in a series of events which explores the representation of librarians in film, literature, and the media in contrast to the changing role of the library as a social institution.
This is a free event for librarians as well as those interested in film studies, gender, and representation. Hollywood Librarian: Take 2 is being held at the Stuart Hall Library, Rivington Place, London on Monday 1st March 2010 10:30am – 5pm. Booking is free and includes refreshments and lunch.
To book a place please contact bookings@rivingtonplace.org, 0207 749 1240
For further information please contact Holly Callaghan library@iniva.org, 0207 7749 1255
Hollywood Librarian: Take 2 will again feature 2 film screenings that represent the library profession in very different ways. The event will also feature a panel discussion in which 3 selected librarians/institutions will provide presentations and discuss ways of transforming misconceptions of libraries.
Our first Hollywood Librarian event was extremely well attended and focused on identifying the major stereotypes associated with librarians featured in the media. This sequel event will explore the cinematic representations further as well as providing group discussions and examples of libraries that seek to actively transform these misconceptions.
In the weeks leading up to this event I will be posting relevant articles, suggested filmographies, and case studies for points of discussion, as well as further information about the two films we will be screening so stay tuned!